Pupils in P7/6 are given the opportunity to be a Library Advisor. They assist younger pupils with finding books and reading. They also take responsibility for helping keep the Library and book shelves tidy. You can spot them at lunch and break by their green Library Advisor hats.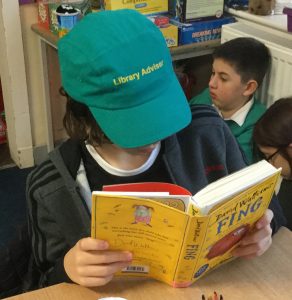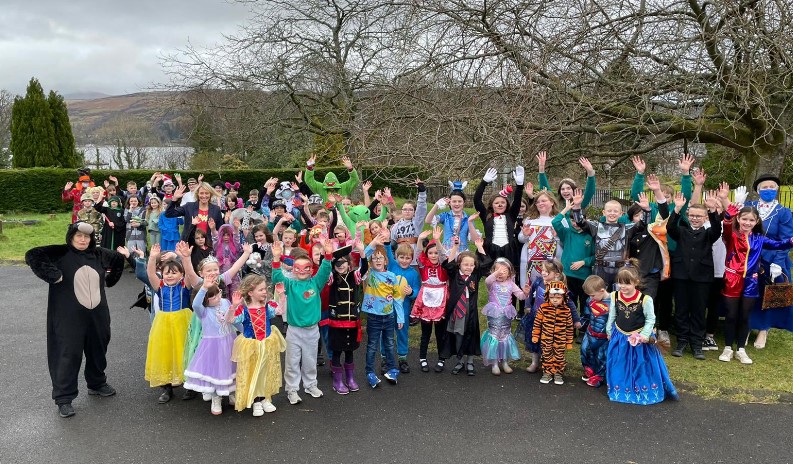 In celebration of World Book Day the children had a massive range of book related activities, both in school and at home. Finding interesting places to read, improvised storytelling, sharing favourite book quoutes, designing front covers, book scavenger hunt, reading part of their favourite books out loud, dressing up and building reading dens.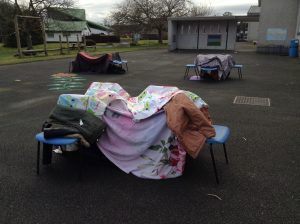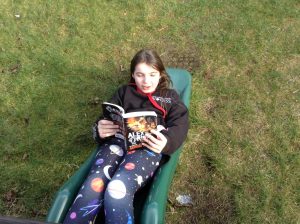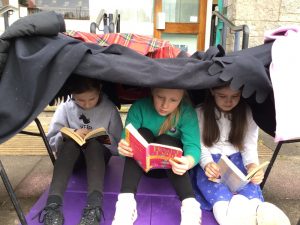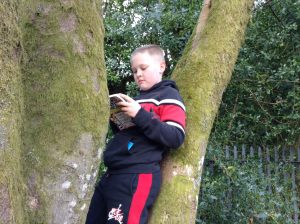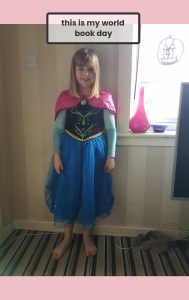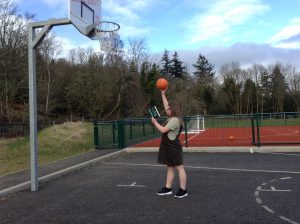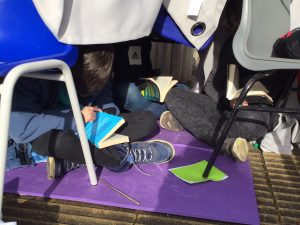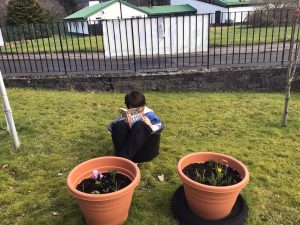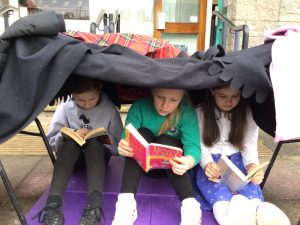 We Love Reading - Whole School Book Lunch
To celebrate Scottish Book Week all pupils read their books while having lunch. A great success and plans to do this again are underway.