Outdoor Learning is integral to our teaching and learning at Rosneath Primary. All classes regularly engage in outdoor learning and our grounds have different areas to help facilitate this.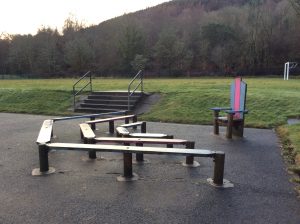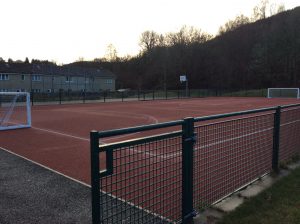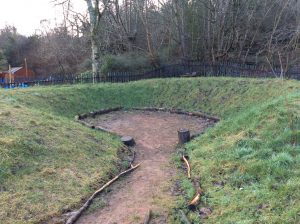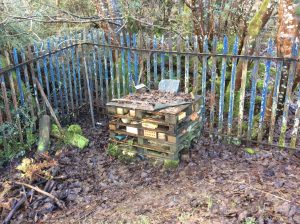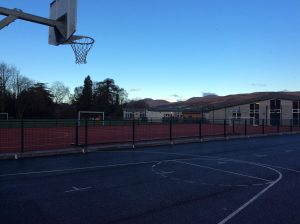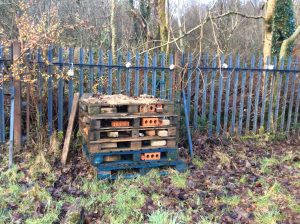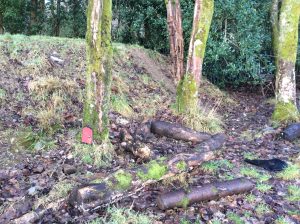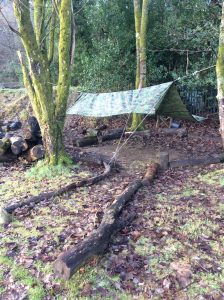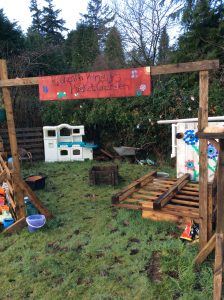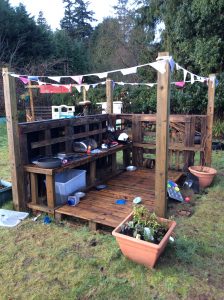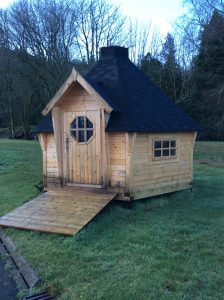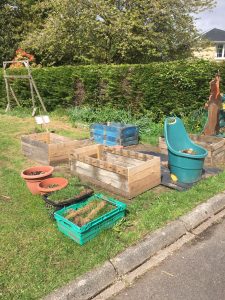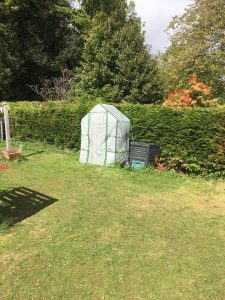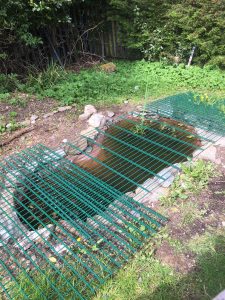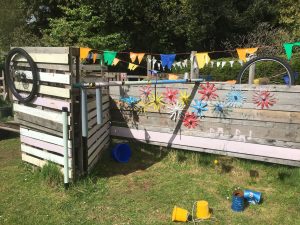 Creating a new enviroment for wildlife: Our pond
P5/6 have been doing Forest school with their teacher Mrs Hazlett.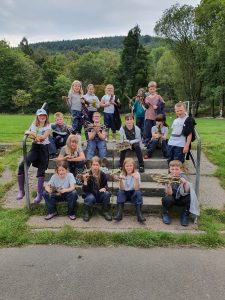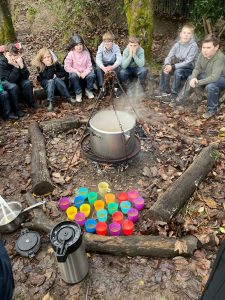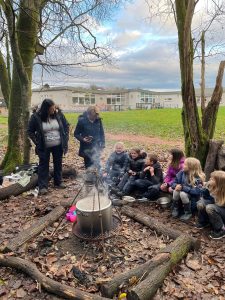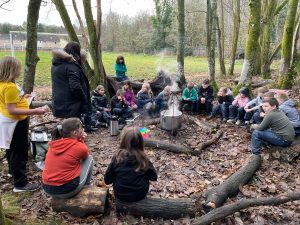 How Does Being Outside Make You Feel?
As part of an outdoor literacy lesson the children were asked to think and share their memories of when being outside made them feel happy. They were then encouraged to think about those feelings and create a sentence on "How does being outside make you feel?" We then put the words together to create some lovely word art. 
Term 2 saw all classes across the school taking part in sessions of Outdoor Literacy. The sessions included using our senses to improve descriptive writing, getting to know a tree to write some "Poetree" and investigating a crime scene to develop creative writing. Here are a few photos to show what the children got up to.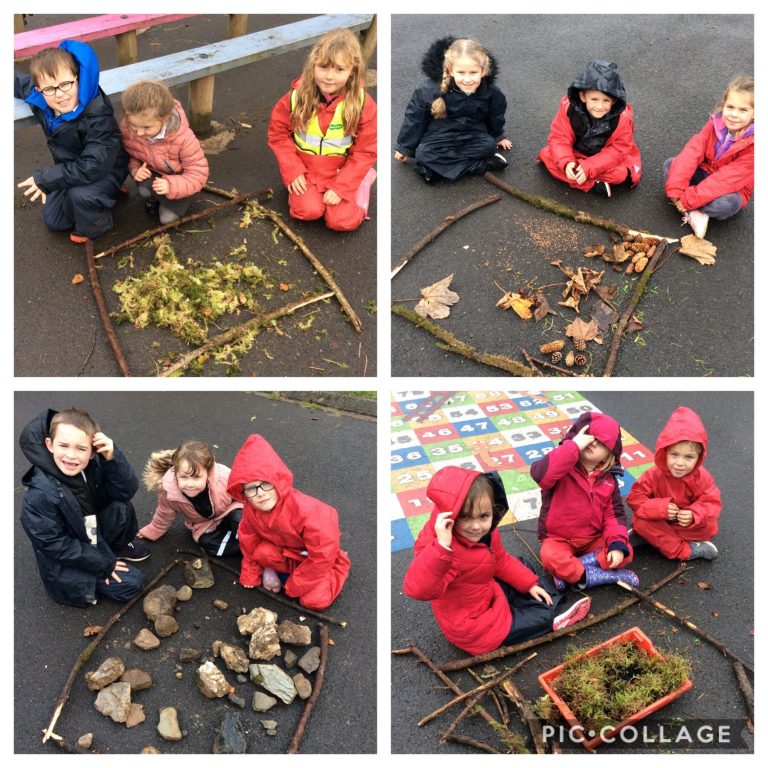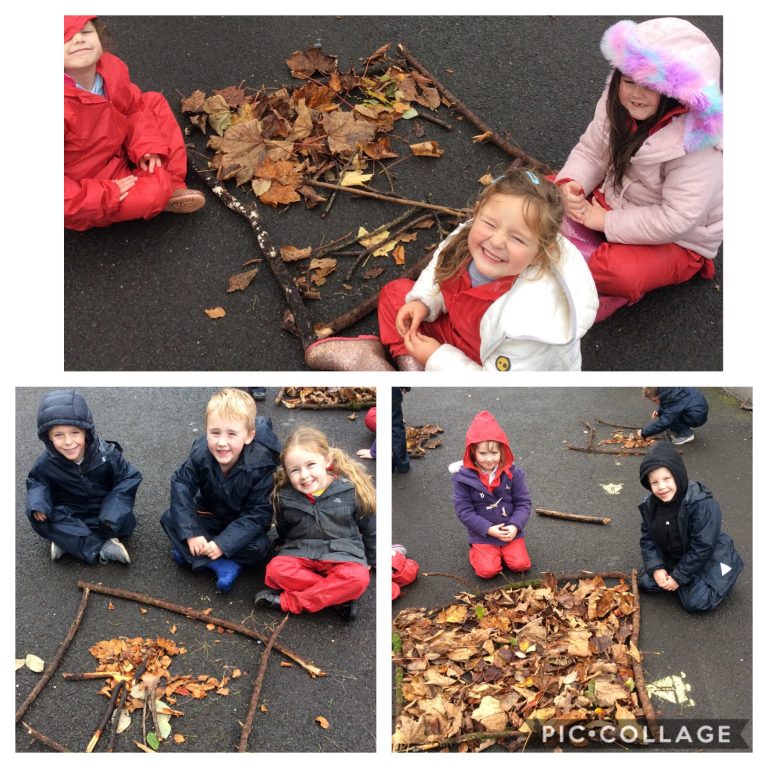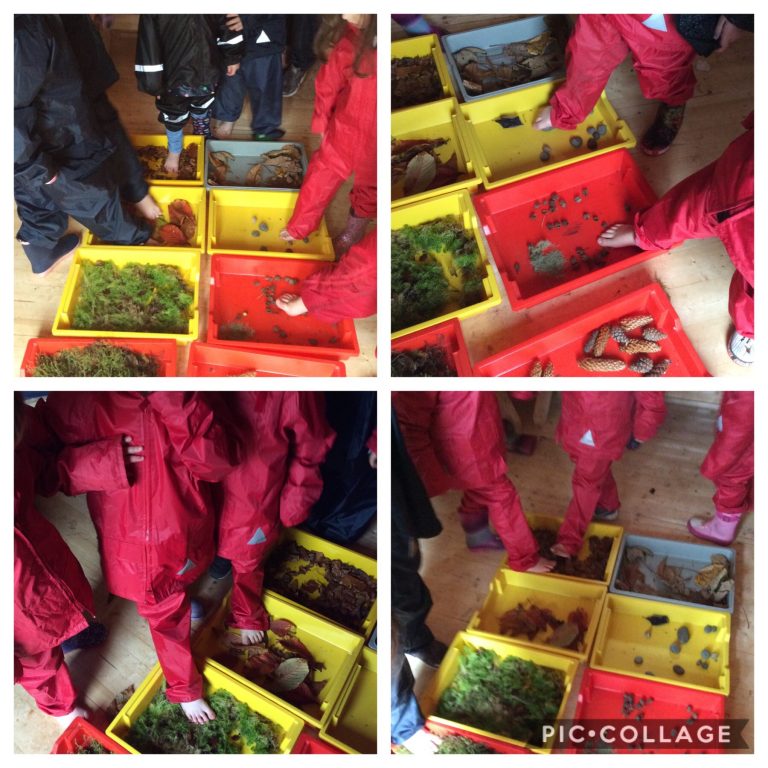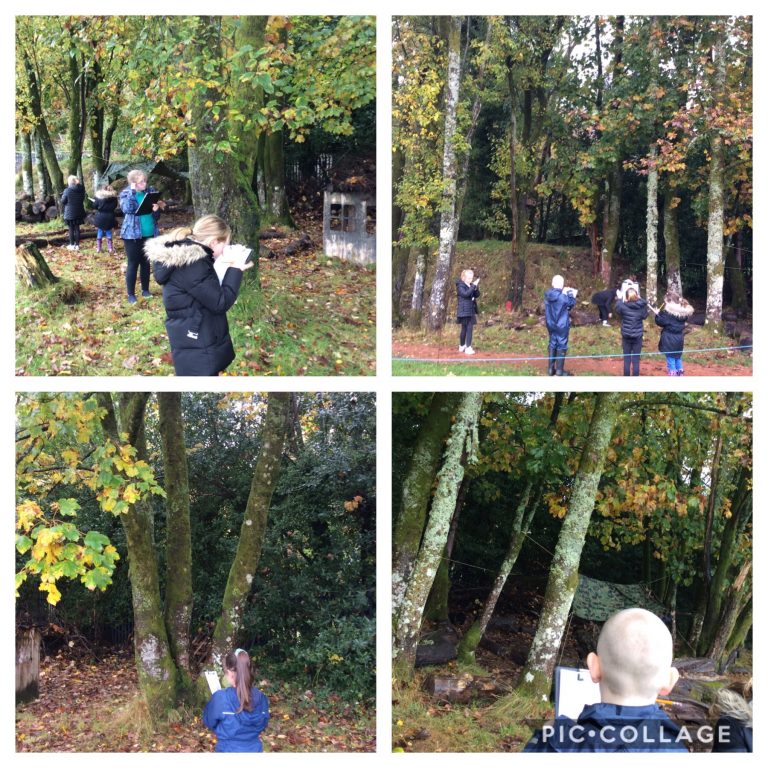 Some of our different classes learning and exploring maths outdoors.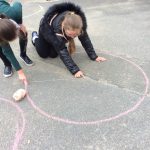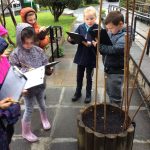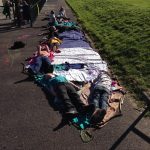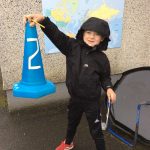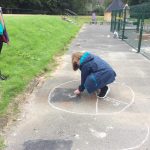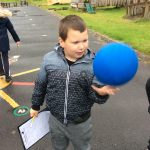 Looking After Our Outdoor Spaces
Pupil's in Rosneath Primary School are keen to look after their outdoor spaces. From creating new spaces to learn in, to picking up litter and doing some gardening. The children love getting outside and having responsibility for their school.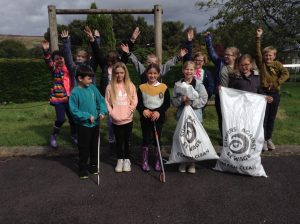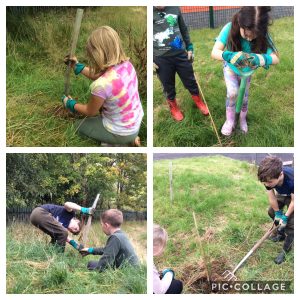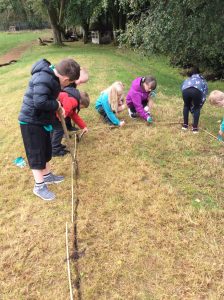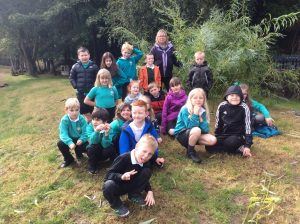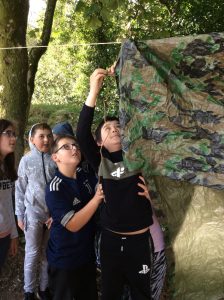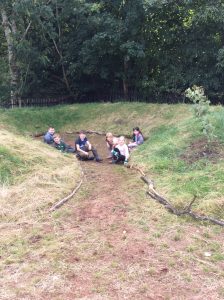 Click for more information on our John Muir Award Pupil Page.
Our Outdoor Learning Hit The Headlines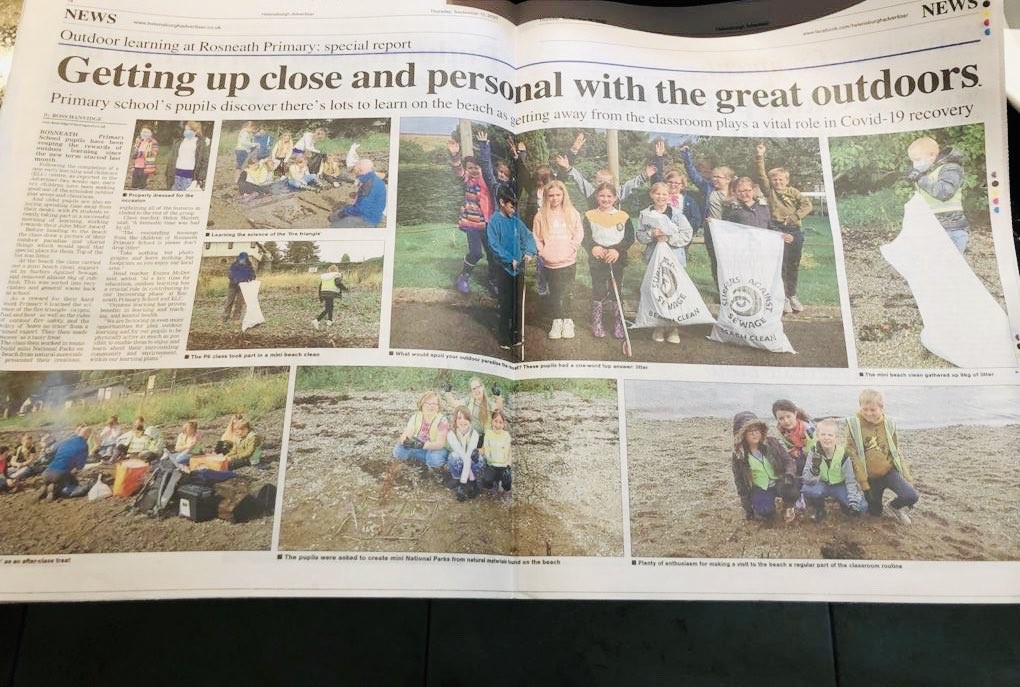 Helensburgh Advertiser Article about our outdoor learning.