At Rosneath we want to help our pupils not just now but in the future, one way is to help them understand the world of work. Developing the young workforce through different activities, visits and speakers. We try to provide them with a wide range of different jobs and careers hopefully inspiring them to pursue their own interests and passions into their working life. We also like to help the children see that the things they do and learn in school are all skills for their future.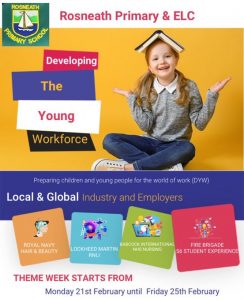 Mr Travers came in to talk to pupils about being a Firefighter. He brought in some of his equipment and talked about what the job involved as well as what skills he used.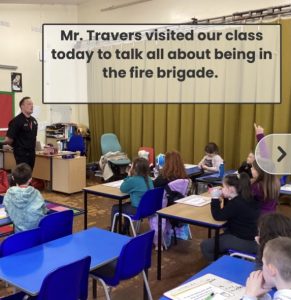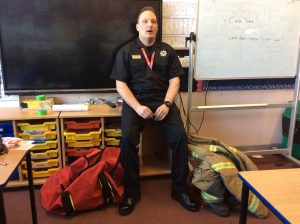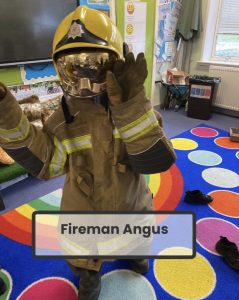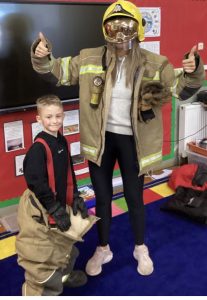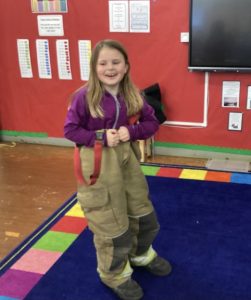 Mrs Shields came in to talk about the RNLI and water safety.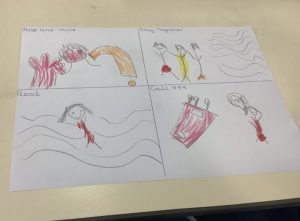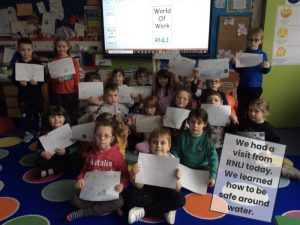 Charlotte visited and talk about her role as a Hairdresser and the skills she uses everyday, along with what makes the job rewarding. "I help make people feel good."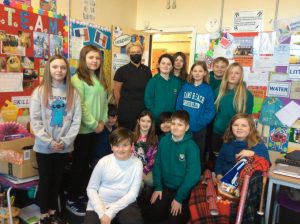 Mr Hazlett, Welder & Nuclear Process Trainer, came in to talk about his role and other roles at Babcock Air, Defence, Land, Rail, Nuclear, Marine. He told us about what PPE requires to be worn for safety in a very dangerous job. He gave us a bit of advice "Choose the job for you; the one that makes you happy!" He also told us about possible work opportunities, experience, summer placements, apprenticeships and graduate schemes.
Engineering at LockHeed Martin
We learnt all about the many projects from designing missiles and space buggies to American fighter planes to Royal Mail projects. We also got some great goodie bags, Thank you!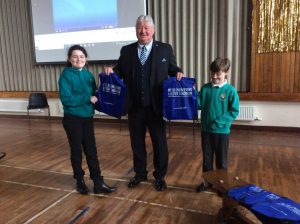 Will visited and told us about many many Royal NAvy jobs; Life in The Navy. Lots of information as we consider our future careers. 
University to study Music
Rebecca, a former pupil came back to talk all about her success in applying to university and her intended career in music. So great to see how confident she has become.