Nurturing Ethos and Atmosphere
At Rosneath Primary School we are dedicated to ensuring a nurturing school for everyone. A focus on nurture was embedded within the Vision, Value and Aims (Learning with a happy, healthy heart). The introduction of our Teddy Bear Policy continues to support this. Staff receive training on nurture, attachment, Adverse Childhood Experiences (ACEs), Trauma and much more.  The school is working towards Argyll and Bute's "Our Children Their Nurturing Education" Bronze award.  This looks at auditing how nurturing the school is and what can be developed further. 
Within the school there are multiple nurture spaces, dedicated rooms and spaces within classrooms. Each area looks to help improve the environment to be more nurturing. 
Children in primary 1 have been part of a small nurture group working on self regulation, emotions, communication and resilience. They have done a range of different learning activities, play, stories, outdoor learning and cooking.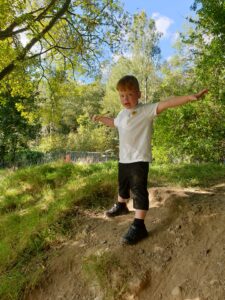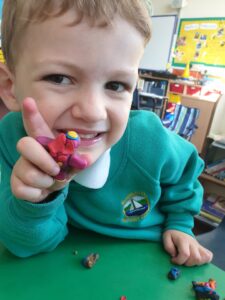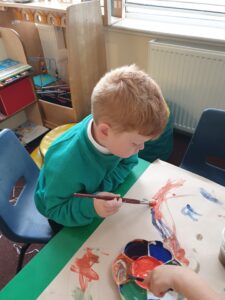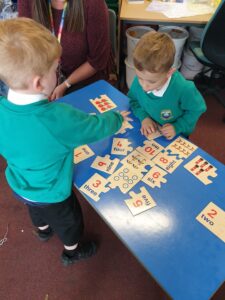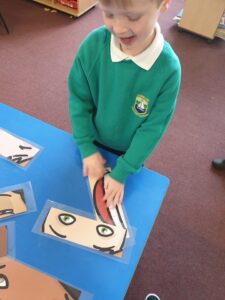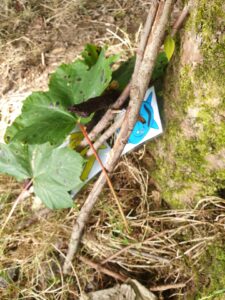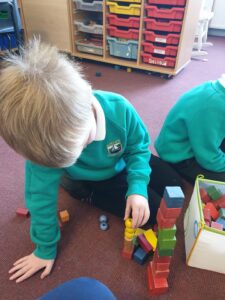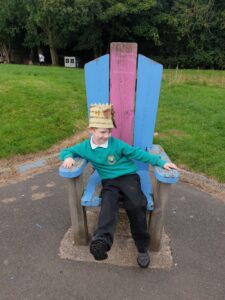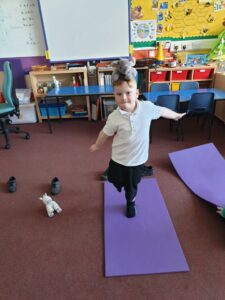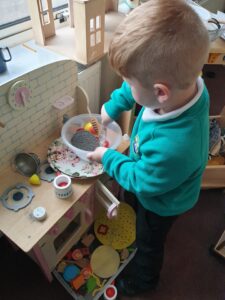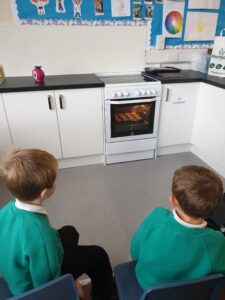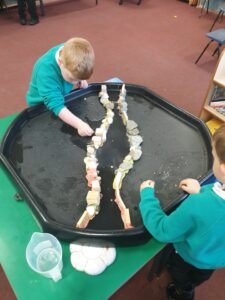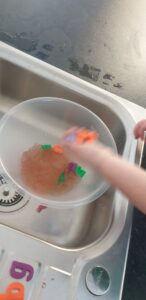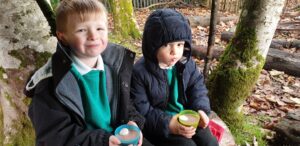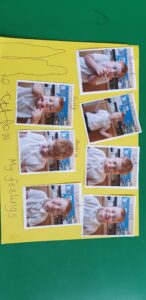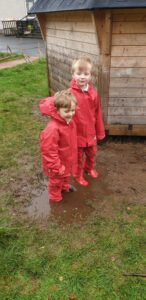 The children in Primary 1 are getting the opportunity to take part in Lego Play. The sessions are delivered in groups of 3 and focus on communication, teamwork and social interactions. The sessions include time to share their feelings and a free choice build. But the main part is a build project where the children each have a role; engineer (looks at instructions), supplier (finds the right pieces) and a builder (puts the pieces together). As each child can only do their role they have to communicate with each other to complete the build. The roles are rotated each session giving all 3 children a chance at the different skills required for each role. The focus is not on how successful the build is but how well the group interact and communicate. 
The sibling nurture groups are there to give siblings a chance to build stronger relationships in a neutral setting. The sessions have looked at communication, emotions and working together. 
Not only do we nurture the children in school but help to nurture families too. These sessions focus on building relationships between adults and children, build confidence in providing different areas for the children like cooking together, craft and outdoor learning. 
Many children have taken part in the Seasons for Growth programme which aims to strengthen the social and emotional wellbeing of children who are dealing with significant life changes by; Exploring the impact of the change and loss on everyday life and learning new ways to respond to these changes. Further information avaliable at Seasons for Growth