School lunches are ordered in advance through an online cashless system. This is to reduce the cash in schools. You will be sent information on how to log in for your child. 
This term the STEAM activities have focused on Health and Wellbeing and favourite recipes from our school menu. 
Each class has been in practical work involving using simple recipes, both savoury and sweet, which they have then taken home to share with their families.
We have analysed the ingredients, grouping foods into vitamins, proportion of healthy ingredients and understanding what a healthy diet consists of and why it is good for us. Everyone has also enjoyed learning the importance of hygiene when cooking.
The children had to work together and shared tasks involving measuring ingredients, reading scales, reading and following instructions. They also learnt new skills such as cracking eggs, rolling out dough and tidying up afterwards.
Children in our Nursery and up to Primary 4 have had their recipes posted on Seesaw and some have tried them for themselves at home, which has been great!
Children in Primary 5 to 7 are compiling their own recipe books and add to them each week.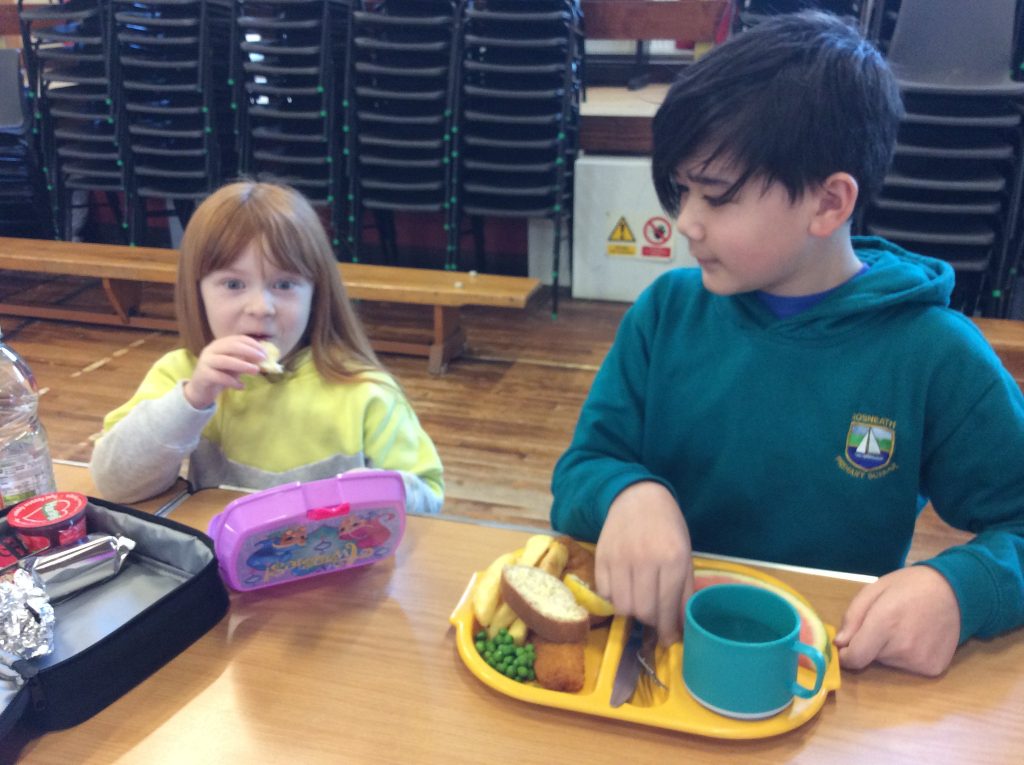 Food and Drink Standards April 2021